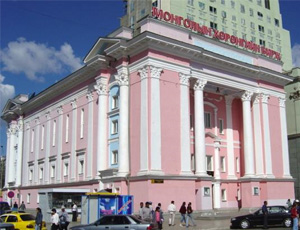 Apr. 1 – As was predicted by Chris Devonshire-Ellis in his recent article Putting the Wolf to Work – Reform in the Mongolian Economy, the government of Mongolia has stated today that every citizen is indeed an owner of the state-owned Erdenes TT deposit, and that shares in this will be distributed to every citizen. The format will be as follows:
Each Mongolian (2,796,341 citizens) will receive 536 shares, 1.5 billion shares will be divided
Strategic deposits will be put into production in stages and profits from natural resources will be distributed in fair, equal and inclusive manner to every citizen
The exact price of the share will be determined at the time of the global IPO of Erdenes TT
To protect citizens from risk, citizens will not be permitted to sell shares until price of shares have stabilized in a realistic manner after extraction and coal exports stabilize; paved roads, railroads, and power supply are resolved; and construction of CHPP started
The GOM will regularly inform about the process of putting TT into production in order to make it transparent, open and understandable
However, citizens being shareholders must be responsible themselves and exercise supervision, this possibility will be opened to each citizen/shareholder, mistakes of past privatization will not be repeated
State and government will pay attention to knowledge and education of citizens/shareholders about capital market and citizens/shareholders should do their best as well
The TT project will be developed as a model for future projects
Distribution of TT shares will be organized by the State Property Committee, State Registration Agency, Central Depositary of Securities Payments and Clearances and Labor, Welfare and Service Agency. Record of share ownership is to be made at the Human Development Fund record book for each citizen
The next step (of many to be done) is the selection of investor and contractor, preparation of technical and economic justification (related to feasibility study) and IPO on MSE and international stock exchange
These steps will effectively make every Mongolian citizen a wealthy individual and, if successful, may well be extended to the sharing in a similar manner of other state owned assets.
Dezan Shira & Associates can advise on matters of Mongolian investment law and taxes. Please contact the firm at info@dezshira.com. The firm's principal, Chris Devonshire-Ellis, is the vice chairman of the business advisory council for the UNDP regional program which includes Mongolia.
Related Reading
Mongolia Watch: A Nation of Millionaires Emerges
Mongolia Attracts US$3 Billion Rail Deal with South Korean Consortium