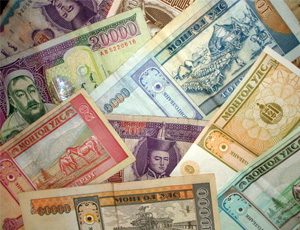 May 20 – The Mongolian Government has officially opened the Development Bank of Mongolia, with a mandate to provide policy loans in infrastructure, industry, energy and roads.
"The contribution, expectations and responsibility of the Development Bank are absolutely high" said Prime Minister Batbold at the opening ceremony on May 12.
Mongolia is experiencing an economic boom that is expected to see this tiny economy with a GDP of just US$6 billion last year achieve significant growth over the next 30. Fueled by massive reserves of coal, copper, rare earths and many other minerals, the nation is set to become as wealthy as Qatar – provided the right institutions can be put in place.
Mongolia plans to issue its first sovereign bonds next month, aiming to raise US$700 million to fund lending and development projects. The bonds will be issued in Tugrik, the Mongolian currency, which has appreciated 1.6 percent against the U.S. dollar since January. State income from the mining sector is set to massively increase next year when the large Oyu-Tolgoi copper and gold mine comes on-stream.
Mongolian sovereign debt is currently graded at B1 (non-investment) by Moody's. The average Mongolian is expected to become wealthier than the average Shanghainese by 2014 due to a proposed sharing of equity to all Mongolian nationals in state-owned assets due to be privatized at that time.
Related Reading


Investment Opportunities and Developments in Mongolia
This new, 12-page introduction features the very latest developments in Mongolia in terms of foreign investment in the country. With contents derived from speeches made by, and interviews with the Mongolian president, prime minister, finance minister and Resources Ministry, this report outlines both the opportunities and development risks in the country.