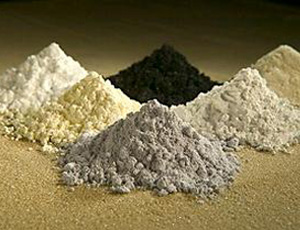 Jun. 28 – Mongolia continues to step into the global supply chain in rare earths recently vacated by China. Green Technology Solutions have announced that it signed a Profit Participation Agreement (PPA) with Mongolian mining and trading company Ar Erkhes LLC, to facilitate the mining of rare earths at three new sites in the country. According to the terms of the PPA, GTSO will make monthly payments to Ar Erkhes for the next six months in exchange for a percentage of the net profits generated by rare earths production at the mines.
GTSO will facilitate the excavation of core samples and arrange for the identification of any and all rare earths present at each site.
The three mining properties covered in the PPA are located in three different Mongolian provinces. The first site, referred to in the PPA as the Avdrant Mine, is located in the Bayandelger Soum of Mongolia's Tuv Province, 80 kilometers south of the country's capital city of Ulaanbaatar. The second site, the Agiut Mine, is at Dashinchilen Soum in Bulgan Province, 260 kilometers south of the capital. The third property, known as the Modot Uul Mine, is located in the Airag Soum of Mongolia's Dornogobi Province, 382 kilometers from Ulaanbaatar.
"Next week, we plan to begin the process of selecting a reputable mineral lab to analyze core samples from each of the three mining properties," said GTSO President and CEO John Shearer.
"We're very eager to begin full-scale rare earths production in Mongolia as soon as possible, but the mines' mineral contents must be confirmed and specified by an outside laboratory before we're able to negotiate with potential export buyers."
Mongolia has been ramping up the production of rare earths following China's decision to limit exports. Rare earths are used in many applications, including computers and other hi-tech equipment.