Asia Briefing publications are the most comprehensive and practical guides to legal, tax and business issues available to the foreign investor interested in the complexities of corporate establishment, risk, compliance, and regional investment issues that all international businesses face in Asia.
Written exclusively by the legal, accounting and audit professionals at Dezan Shira & Associates, our publications are designed to explain to multinational corporate executives the practical implications and requirements of conducting trade and business in and with Asia.
Explore our selection of Asia publications below:
Magazines
Asia Briefing publishes 6 different magazines - China Briefing, India Briefing, Vietnam Briefing, Russia Briefing, Mongolia Briefing, and 2point6billion.com. Each magazine features articles on doing business in their respective countries, while 2point6billion.com features articles on business in emerging Asia. All are offered in both hard copy or downloadable PDF. We are proud to offer a new issue of China Briefing magazine every month in 5 different languages; English, German, French, Italian, and Spanish.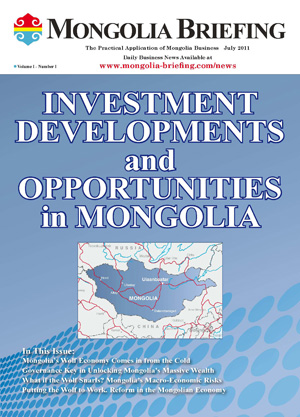 Investment Developments and Opportunities in Mongolia
Published on: 2011-07-01


Featured Products
Asia Briefing publishes a combination of magazines, books, and special reports which are updated on a regular basis. Find below some of our latest newly released products to hit the market.
Complimentary Reports
Complimentary Reports are written supplementary to our regular publications and cover topics ranging from China city guides to accounting principles. These may sometimes be written in conjunction with expert partners on the article topic.
Technical Reports
We produce an array of technical reports detailing specific regulatory requirements and procedures of setting up a business in Asia.
For a wide selection of other publications on doing business in Asia please visit the Asia Briefing Bookstore: www.asiabriefingmedia.com/store.